Salami
They are the ones who put a break in your bad moments, when the only thing you need is a good dose of something tasty. Our salami are born from a mixture of minced meat and selected pork fat, salt and the so-called "concia", which is the combination of spices, aromas and ingredients added according to local traditions.
Ok, now stop talking about them, go, grab and eat!
Salametti
The "Salametti" are part of the history of Vismara: better known as "Cacciatori", they became famous thanks to the famous "Brianzolino", now called "Vismarino". The range is completed by the tasty cured "Sausages" (salsicce) with a spicy taste.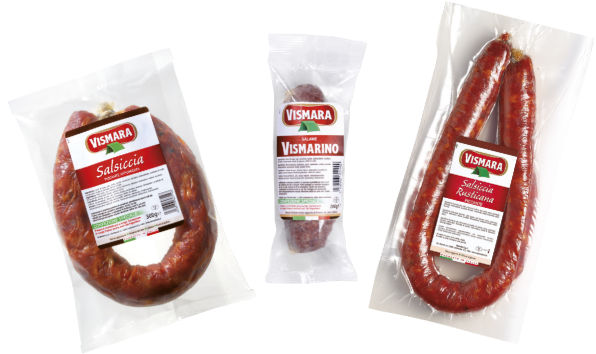 •

Gluten, lactose and milk protein free.
On the deli counter
A rich range of salamis, classics of the Italian tradition, to satisfy all tastes and needs.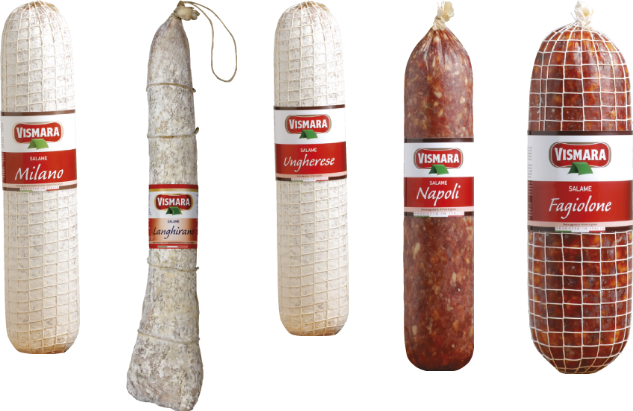 •

Gluten, lactose and milk protein free.